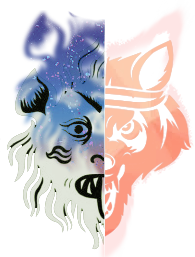 When The Beast and The Nobbler combine, only stupid things can happen.
A ridiculously fun orienteering challenge in Newport, Pembs. Run solos, pairs or threes.
Come and explore the trails at night.
This event will start at 6:30pm on the 30th of December 2022.
Additional information
| | |
| --- | --- |
| Solo or Team | Solo, Pairs, Three |
The Brussel Buster - Rosebush
Back for another year, this is a ridiculously fun night orienteering challenge, which you can run as a solo, or pairs or threes. Come and explore the trails at night. Pick up a pre marked waterproof map at race HQ, then you have 2hrs to get to as many checkpoints as possible.
The race will be run as a clock-in, clock-out, on a 1min staggered start intervals between 5pm and 6pm. Once you're given the map at the start, you'll have approx 1 minute of free time to start working out your best route. We will then use your timing chip(which you must keep with you safe at all time) to start the clock on your attempt! You tap it again when you've finished. Results will appear live on a TV screen at the finish area and online! There are no finisher medals in this event, just the satisfaction of doing it, and a strava route that looks like spaghetti! As always, all profit go to local charities.
It's super simple...
At each checkpoint on the map, you'll find a red and white orienteering kite and a small zip lock bag.
Within each bag are pre-marked A6 pieces of waterproof paper with that particualar checkpoint code, and the value of points it's worth.
Checkpoints could be worth 10, 20, 30, 40, or 50 points. Upon return, we'll count up the points. Most points wins.
Collect as many as you can and get back to the start in under 2 hours.
For each 5 minutes you are late, you will be fined 10 points e.g. If you come in at 2 hours 9 you will have two pages deducted from your total. More than 30 minutes late and you are DQ'd!
Mandatory kit
Waterproof, complete body cover with taped seams and integrated attached hood
Hat and gloves
Whistle
Emergency food
Insulated spare layer
Emergency bivvy bag
Map and compass
A good working headtorch, with spare batteries or spare torch
A lightweight windproof top might be acceptable instead of full body waterproof dependent on weather on the day
Rules
Be kind and respectful to all runners.
Do not enter the exclusion zones or cross the uncrossable boundary/fence.
Enjoy.
Entry is £10 each or £20 for pairs or £30 for teams of three.
If you have four runners who like to run together, please enter two pair teams.
Anyone with a fear of Brussel Sprouts need not worry, none will be present at the event.