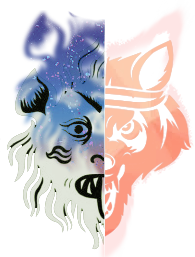 When The Beast and The Nobbler combine, only stupid things can happen.
A ridiculously fun orienteering challenge near Rosebush. Run solo or in pairs.
Come and explore the trails at night.
This event will start at 6pm on the 28th of December 2021.
We are only allowing 100 competitors to take part in the event.
Entries are sold on a first come first serve basis.
The Brussel Buster - Rosebush
Find the books, tear out the page number that matches your race number. You decide the route. Collect as many pages as you can and get back in under 2 hours (or face the fines!). The most efficient distance to collect all books is around 10 miles.
The race will be run as a clock-in clock-out. You'll be given a map at the start, you'll have time to decide your route and then you tap the timing chip to start the clock on your attempt! You tap it again when you've finished. Results will appear live on a TV screen at the finish area and online! There are no finisher medals in this event, just the satisfaction of doing it and a strava route that looks like spaghetti. As always, all profits go to local charities and the Rosebush Development Committee.
It's super simple...
In the woods there are several books, the locations of which are marked out on the map we'll give you at the start line.
Find the books and tear the page number out of it that corresponds with your race number (if you're given race number 12, tear page 12 out of the book and put it in your bag).
Collect as many books pages as you can and get back to the start in under 2 hours.
For each 5 minutes you are late, you will be fined one book! e.g. If you come in at 2 hours 9 you will have two pages deducted from your total.
Mandatory kit
A mobile phone - we will ask your number at registration.
A light - it will be dark.
Rules
Be kind and respectful to all runners.
Do not enter the exclusion zones or cross the uncrossable boundary/fence.
Enjoy.
Entry is £10 each or £20 for pairs.
If you want to enter as a team of more than two, enter a pair and one (or more) single and get in touch.
Anyone with a fear of Brussel Sprouts need not worry, none will be present at the event.