We've had many people contact us over the past few weeks asking if we're going to be selling event t-shirts. The answer is yes and er… no.
We are going to be designing and selling some great t-shirts but instead of technical running ones we are designing some awesome organic cotton event t-shirts to offer to you. We're not however going to be selling the 'technical' running tee's. The reason we're not selling these technical tee's is because they're made of Polyester. Polyester is not great for the environment 🙁 
This article from VOX highlights the issue with synthetic clothing materials, but essentially, whenever you wash a Polyester top, a lot of micro plastics flake off and end up in the sea. It's as straightforward as that. In a single 6kg washing machine load of Polyester tops, an estimated 496,000 micro-plastics escape and end up going into the sewage system and eventually the sea.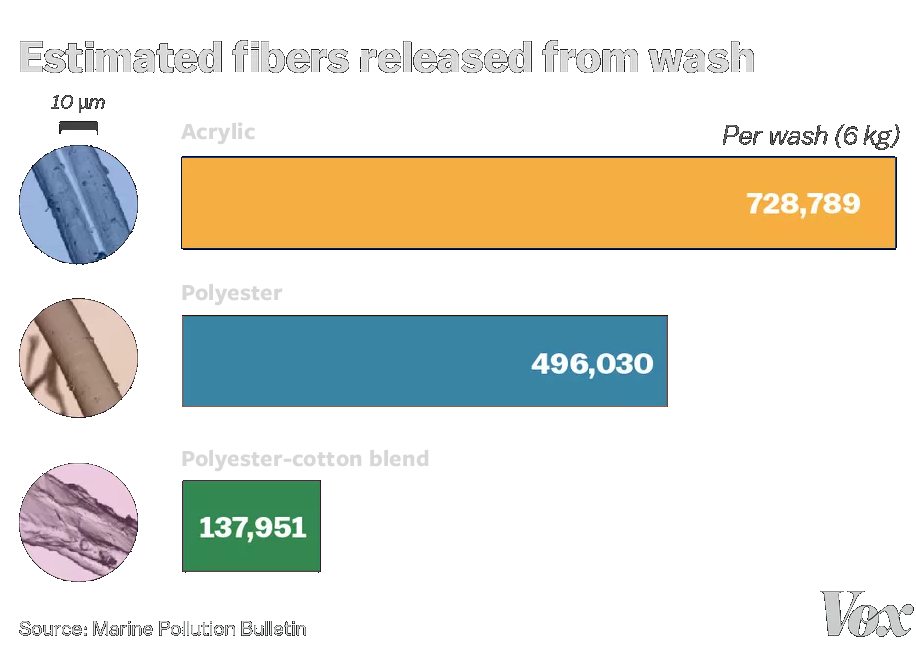 "Think about how many people are washing their clothes on a daily basis, and how many clothes we all have," says Imogen Napper, a marine scientist at the University of Plymouth who co-authored a 2016 study on the plastic fibers that shed from our clothing. "Even when we're walking around, not washing our clothes, tiny fibers are falling off. It's everywhere."
We hope you will understand why we have made this decision. We have the privilege of running through an incredible environment in Pembrokeshire and want to do what we can to keep it that way. It might be only a small difference in the grand scheme of things, but it is a difference…