The Narberth Nobbler is a registered charity. Our charitable objectives revolve around promoting the participation of healthy recreation activities. This includes allowing people to access reasonably priced running events as well as allowing members of the community to participate by volunteering to help/marshal at our events.
We have been privileged enough to help over 5,000 runners participate in fun, adventurous (and always a bit stupid) events.
Our secondary goal is to raise money for local charities and good causes. If we have funds free after an event, we will donate. Shown below is a list of the groups we have donated to over the years.
Total donated: £40,550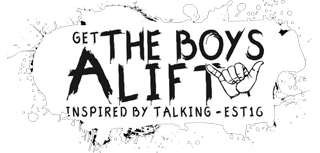 Get The Boys A Lift
Nobody is a stranger at Get the Boys a Lift.
We've donated: £2,000
Get the Boys a Lift is a not for profit organisation aiming at helping local and national mental health organisations as well as working with others to help sign post people to the services and help available to them.

PATCH
Helping Pembrokeshire People in Crisis.
We've donated: £4,000
Our participants also donated food at our Night Nobbler event, which we dropped off before Christmas 2019.
Since June 2008 PATCH has been giving free food parcels, clothing and household items to those in a financial crisis in Pembrokeshire.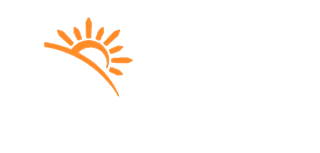 Ty Bryngwyn Llanelli Hospice
A Designated Centre of Excellence for Palliative Care
We've donated: £2,750
The hospice is home to a day care centre, which offers physiotherapy, reflexology and other therapeutic activities.
We support people suffering from illnesses ranging from cancer to Parkinson's two days a week.
The DPJ Foundation
Supporting people in rural communities with poor mental health.
We've donated: £1,415
The foundation aims to support people in rural communities with poor mental health, especially men in the agricultural sector.
Farming is a career that comes with huge pressure, isolation and demand on a daily basis.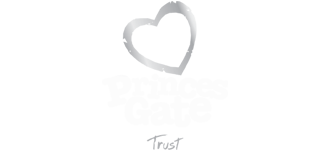 Princes Gate Trust
Our aim is simple: To change lives forever.
We've donated: £2,165
The Trust was created with the mission to transform the lives of disadvantaged children and young people.
Through our supporters we are able to offer hope to each and every one of them.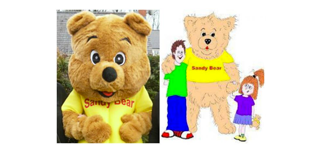 Sandy Bear
Children's Bereavement Charity
We've donated: £1,000
Providing intervention to children and young people aged 0-18, and their families who have experienced a bereavement that is impacting upon their emotional health and well being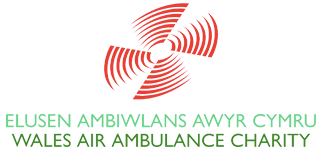 Air Ambulance Wales
Serving Wales. Saving lives
We've donated: £1,640
Wales Air Ambulance is an all Wales charity providing emergency air cover for those who face life-threatening life illness or injuries.
We are supporting the Air Ambulance as some of our entrants were raising money for them.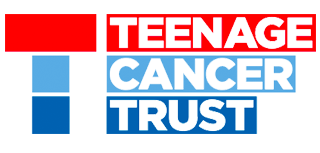 Teenage Cancer Trust
Supporting young people.
We've donated: £415
Teenage Cancer Trust exists to improve the quality of life and chances of survival for young people with cancer.
They don't receive government funding, so we rely on voluntary donations from fundraisers like us.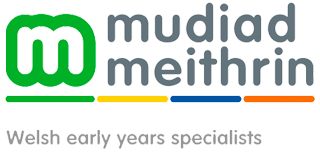 Cylch Meithrin Arberth
A Welsh-medium Playgroup.
We've donated: £415
Mudiad Meithrin is a voluntary organisation specialising in Welsh-medium early years provisions.
We are pleased to help donate to Cylch Meithrin Arberth to help them continue their service.
Cardiac Risk in the Young
Rasing money in memory of Dean Mason
We've donated: £500
Preventing young sudden cardiac deaths through awareness, screening and research, and supporting affected families.
A very worthwhile cause, who amongst other things organise the screening young people to identify those at risk.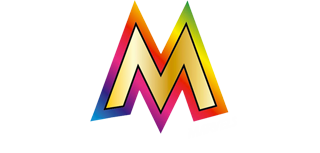 Marie's Marvels
Raising money for JDRF
We've donated: £500
Anyone group who have a carnival float named "Camel towing" and then goes on to do a 12 hour dancethon is always going to be a friend of ours.
A great bunch of girls who raise money whilst getting fit (including the Narberth Nobbler).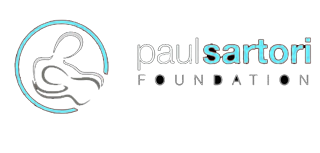 Paul Sartori
Hospice at Home.
We've donated: £1500
Paul Sartori Hospice at Home is a registered charity offering free specialised, supportive care and advice for those in the later stages of any life-limiting illness.
In memory of Janice Rees.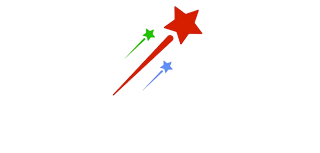 Morgan's Fight
We helped raise funds to help Morgan Hayes
We've donated: £500
Morgan Hayes was a six year old boy from Whitland who was diagnosed with an aggressive form of cancer known as stage four neuroblastoma.
We were proud to help raise money for Morgan. Many of the Narberth Nobbler runners also raised money for Morgan.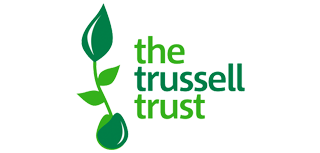 The Trussel Trust (with Patch)
Stop UK Hunger
We've donated: £500
The Trussel Trust's aim is to end hunger and poverty in the UK.
With help from Patch, we provided money to food outlets for Trussel Trust clients in the run up to Christmas. Greenacres Pet Rescue
All animals deserves a second chance
We've donated: £500
Greenacres is a small, non-profit, animal rescue centre in the beautiful Pembrokeshire countryside.
Greenacres Rescue believes that every animal deserves a second chance, and with our support from your entry fees, we can hopefully give them just that.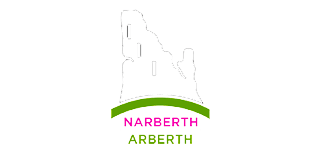 Narberth Primary School
via Friends of Narberth School
We've donated £2,800 for classroom projectors.
Narberth School Ffrindiau is a registered charity set up to organise fundraising events to support Narberth Primary School.
Their main purpose is to raise money to provide additional facilities or equipment in order to support the school, benefit all pupils, and advance their education and social development.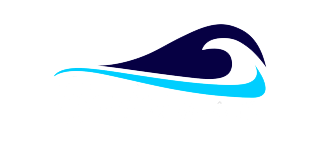 Swim Narberth
A community run pool in Narberth
We've donated £5,200 towards training and equipment.
Swim Narberth was formed by the Friends of Narberth Pool in December 2013, after Pembrokeshire County Council announced their intension of closing the pool.
SwimNarberth is a Charitable Incorporated Organisation (CIO) which means it is run primarily for the benefit of the community at large, and that all profits are re-invested back into the provision of this community owned and run service.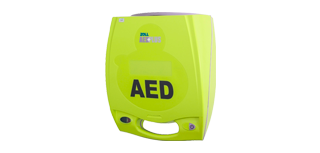 A defibrillator in Narberth
Located at Narberth Primary School
We've donated: £500
With help from the British Heart Foundation we were able to fund a defibrillator for Narberth, currently located at the school.
As part of the purchase we helped arrange free tuition for anyone who wanted to learn how to use the equipment. MIND Pembrokeshire
Open every day for everyone
We've donated £2,000
For 1 in 4 of us, every day is a fight. We won't give up until everyone experiencing a mental health problem gets support and respect, but we need your help too.
In the memory of Gryff Morgan.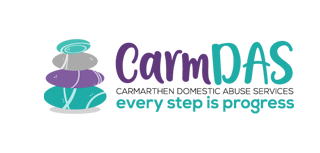 CARMDAS
Domestic Abuse Services
We've donated £500
CarmDAS specialises in providing support to women and children experiencing Domestic Abuse across Carmarthen.
A charity run by women for women.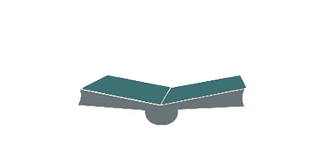 Talking Books Wales
Speaking Volumes
We've donated £1000
Talking Books for blind, partially sighted and stroke victims.
Welsh/Anglo books recorded on CD's for the visually handicapped who have great difficulty with reading. A free service for registered blind and partially sighted.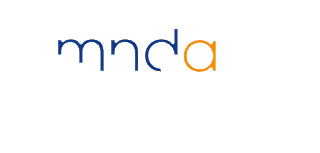 Motor Neurone Disease Association
Supporting those with MND
We've donated £500
The MND Association focuses on improving access to care, research and campaigning for those people living with or affected by MND.
In memory of Dicky Parry.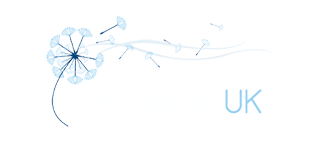 Sarcoidosis UK
Sarcoidosis research
We've donated £500
Sarcoidosis is a rare and often misunderstood disease. Sarcoidosis UK are a leading investor in sarcoidosis research who are dedicated to finding a cure.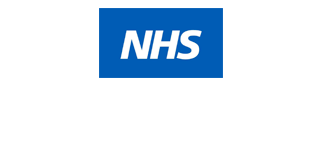 NHS
Neonatal Intensive Care Unit
We've donated £500
The Singleton Hospital Neonatal Intensive Care Unit has specialist care facilities, supporting babies in need in West Wales.

Harriet Davis Trust
Adapted and wheelchair accessible holiday houses
We've donated £1000
The Trust provides four self-catering holiday houses in the beautiful walled seaside town of Tenby in Pembrokeshire, south west Wales.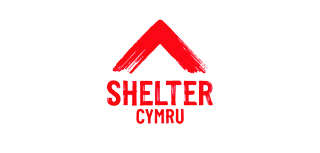 Shelter Cymru
Fight discrimination. Fight for home.
We've donated £500
Over 75,000 people in Wales reported discrimination when trying to find their current home.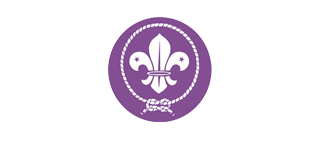 1st Narberth Scout Troop
Skills for life
We've donated £500
Teaching the children of Narberth the skills they need for life.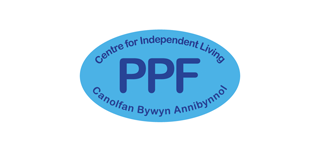 Pembrokeshire People First
Centre for independent learning
We've donated £1000
An independent charity, run by and for adults with learning disabilities and/or autism.

Belle's Story
Belle's lasting legacy
We've donated £500
Supporting young people with life-limiting illnesses whilst raising the profile of organ donation.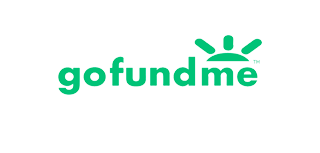 Julianna's recovery
Helping Julianna rebuild her independence
We've donated £500
After a severe illness, Julianna and her family require financial help to pay for prosthetics, adapting their home and other adaptive equipment.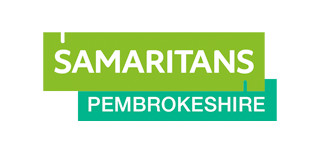 Pembrokeshire Samaritans
Answering a call for help every ten seconds
We've donated £500
Pembrokeshire Samaritans have been supporting local communities within Pembrokeshire since its Haverfordwest Office opened in 1976.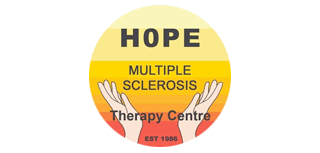 HOPE Therapy Centre
Oxygen and physical therapy
We've donated £1000
Providing accessible and affordable therapies primarily to our MS clients but also helping those with other neurological and health conditions.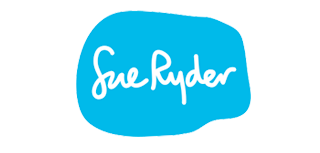 Sue Ryder
Palliative, neurological and bereavement support
We've donated £500
Supporting people through the most difficult times of their lives.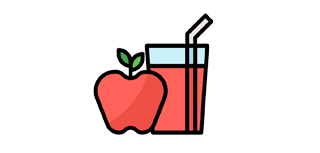 Community Orchard
Supporting the local community orchard
We've donated £250
We've helped fund a juicing machine to make use of the community apple trees!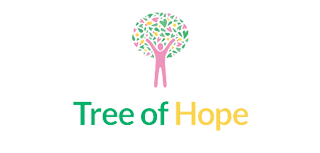 Tree of Hope
Transforming the health of sick and Disabled Children
We've donated £1000
Supporting families of children with disabilities to raise the funds for specialist care.