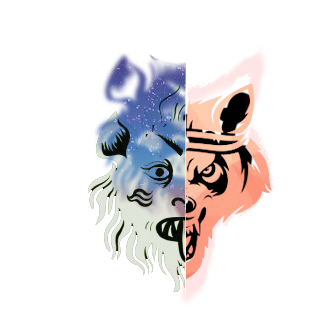 Ok, so you've entered the inaugural Brussel Buster. What have you let yourself in for???
When
Hmm, good question, due to new Covid  restrictions we have had to  juggle things a bit and have had to change how we do this. To minimize numbers on the course and ensure we don't break any regulations we are having to spilt the race into three groups  and then set these groups on staggered starts. You have been emailed a start time. If you are unable to start at the allocated time then please let us know as soon as possible and we will see what we can do. We have some slots available after 7pm.
We would also you not to arrive earlier than necessary so that we keep well within the new parameters. Please aim to arrive a maximum of 15 minutes before your time to register etc. Be at the start 2-3 minutes before start time.
Parking
Will be limited and a available in the car park behind Tafarn Zinc, we hope to have further parking past the Miners cottages. Please car share as much as possible.
Disclaimer
Please print and fill in this disclaimer then bring along with you tomorrow.
Kit
Before traveling to the event, please make sure you bring enough kit. We highly recommend carrying the following:-
Waterproof coat, compass, headtorch(with spare batteries and/or spare torch), gloves, hat, whistle, a well charged mobile phone, a plastic clear food/zip lock bag(to keep the book pages safe and dry!), marker/highlighter pen or waterproof pencil. It is more than likely that you will end up wet (whatever the weather) so bring warm dry clothes to change into…. Oh, and some sense of humour!
Race
So when you come to the start your will be registered and given a timing wristband and a map, and that's it, good to go. All you have to do is find as many books as you can within the time limit… The books are situated as on the locations marked on the map. When you arrive at the correct location, the book will be placed in a plastic clear bag which has a reflective strip stuck on it to assist you finding it. Please take the book out of the bag and tear out the page that corresponds to your race number. Place your page safely away, and place the book back in the bag. Please take care to fold the open end of the bag underneath the bag to prevent water getting in.
The Map
All the book locations are all pre-marked on the map you will be given at the start, together with a description of where the books are located, eg- dead end track, stream crossing, etc. You will receive your map 1 minute before your start time. No more, no less! When you start, you will scan your wristband, and your time starts from then. We highly recommend starting your stopwatch or make a note of the time, as you have 2hrs to collect as many pages in that time.
Time Limit
If you are over 2hrs, you will be penalised 1 point/page for every 5mins over time. Eg- 11mins over, you will be deducted 3 points/pages!
GPS
Please do not use any GPS device to assist in finding the location of the books. You may record your route on strava/garmin, but not for navigation!
The Jokers
The 'Golden books', and 'Not Published' book! Three of the books are worth 3, 4, and 5 points respectively. You won't know where these books are situated until you reach them! These pages are marked specially, so you/we will know which ones these are. Same goes for the 'Not Published' book. One of the books out there will be worth zero points! You won't know which one it is until you open the book Cruel we know!
Marshals
There will be a few marshals near to the car park.start/finish area, and there will be a safety marshal situated in Pantmaenog forest as well. We have written emergency contact details on the map, so should you or someone need assistance, then please ring one of those numbers.
Finishing
Please scan your wristband when you finish, then take the wristband off and place it in the bucket/box nearby.
Tea/coffee
We can give you a hot drink after you finish, however, you must bring your own mug! (No mug, no drink)
Results
All results will be online in a day or two. I know we love to hang around and chat afterwards, but due to ongoing regulations, could you please stay away from the start/finish area once you've finished apart from if and when you want a brew.
The C Word
As we all know the new regulations mean that we have to limit well below the 50 on the course and start/finish area so please help us achieve this. We would ask everyone to Lateral Flow before you come for everyone's safety and also to ensure all social distancing rules are observed. https://gov.wales/coronavirus
Thanks and see you tomorrow.